irst responders have one of the toughest jobs there are. What they do for their communities is priceless and we should be very thankful for their dedication and hard work.
After battling intense fire at a warehouse in North Brunswick, New Jersey, for over 12 hours, firefighters Paul Hulling and Tim Young needed to take some rest and have something to eat so they stopped by Route 130 Diner. There, they talked about their day, and the waitress who served them, Liz Woodward, overheard their conversation.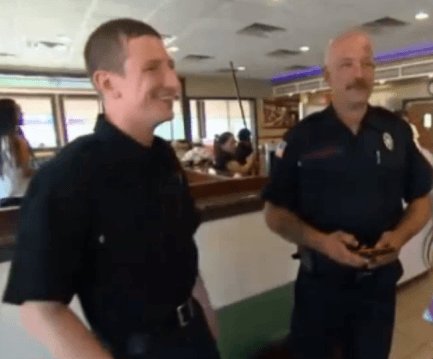 When they were about to leave the place, instead of a receip, Liz handed them a hand-written note which read, "Your breakfast is on me today. Thank you for all that you do, for serving us and for running into the places everyone runs away from. No matter your role, you are courageous, brave and strong. Thank you for being bold every day."
This kind gesture warmed the firefighters' hearts. Hulling was so touched that he even started to cry. Liz's act showed that someone appreciated their work, and that meant the world to them.