Every one of us honors our military men and women because we are aware that it is because of their service that we live in freedom.
Many find ways of paying tribute to those who lost their lives fighting for our country. Whether it is through memorial services, raising monuments, or simply by saying thank you, we can never truly thank them enough for their sacrifice.
Those are still alive, however, rarely get the help needed, so when we hear of people lending a helping hand to veterans, our faith in humanity gets restored.
Larry Robeson is just one of those veterans who have troubles making ends meet. He fought in Vietnam and when he returned to the States he wasn't sure where to turn to and how to move on with his life.
Luckily, this man crossed paths with a Fox 5 Surprise Squad in a grocery store in Las Vegas.
Despite being unable to afford his own groceries, Larry was still willing to help a fellow veteran in need, his friend Stephanie, who is disabled. He took her to the store so that they could buy the most essential things they needed.
Speaking to the reported, Stephanie explained that she was down to her last $50 and wasn't sure what to do after that.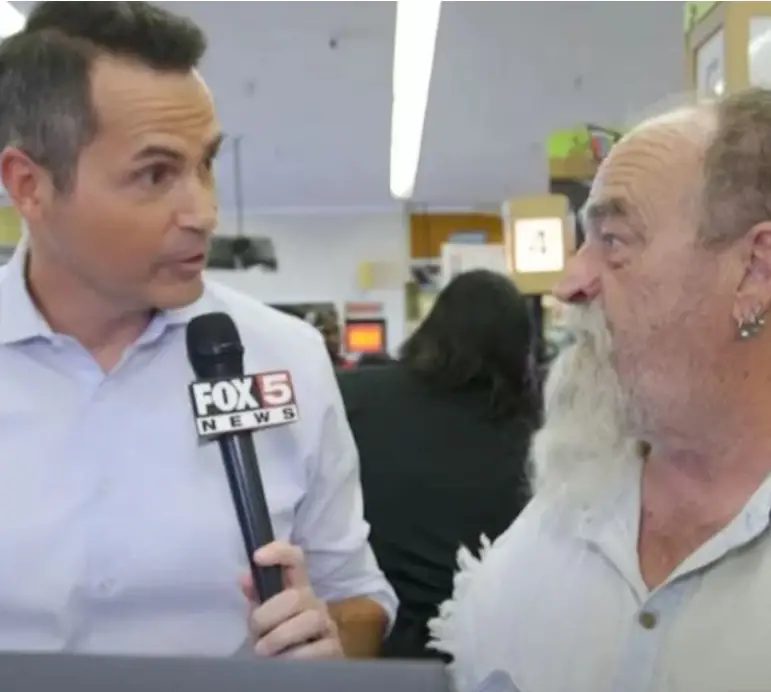 Dave Hall, the reporter, heading up the Surprise Squad, told Stephanie that his team had her groceries covered.
Hall then noticed Larry standing behind Stephanie. Larry has in fact been Stephanie's husband's long-time friend. It turned out that Larry had set up the Bones for Blankets club many years ago. The goal of this club is to donate blankets to homeless veterans left on the streets after their service to their country.
The reason why he founded this club was that three veterans froze to death because of the freezing weather.
At the time, he was providing help for Stephanie, whose husband works as a truck driver and is away from home most of the time.