"I never met the man, but owe him a debt of gratitude I can never repay — one for which I will never get to thank him."
This essay contains discussions of suicide and disordered eating.
It was the summer of 2005. I was 19 on the cusp of 20. It was the end of the world as I knew it, and I hadn't learned that the world has a habit of going on whether we like it or not.
A boy had left me. It's a time-honored story, and not an original one. He was neither the first nor last casualty in what was to become a veritable Antietam of relationship carnage — but he was also my fiancé.
Two screwy kids with enough baggage to ground a Boeing 747, we had a ring and a date, and he'd promised to spend the rest of his life with me. To my depression-scrambled brain, that was all that mattered. He was, consequently, Judas and Brutus and Benedict Arnold all rolled into one. Any understanding or empathy for the boy who left a relationship that had become an inferno of misery for both parties involved would be years in developing. I was 19 years old, and I fancied myself ill-used.
I grew up a religious homeschooler in radically conservative, insular circles, so I'd never seen "Friends" in the entire decade it had been on the air at that point, or in the year since it had ended. That changed after I attempted to die by suicide. As I was floating in and out of consciousness amid a haze of fluorescent lights and nurses murmuring in hushed elegiac tones ― downing charcoal to coat my stomach lining, eating stale hospital-cafeteria mashed potatoes and watching endless reruns while awaiting transfer to a northern Virginia psychiatric ward ― I stumbled upon my first episode of the hit sitcom. At a time when the world seemed almost unfathomably dark, the cast of "Friends" made me laugh with my full throat in ways I didn't know I was still capable of. My beloved Chandler, played by Perry, made me laugh the hardest of all.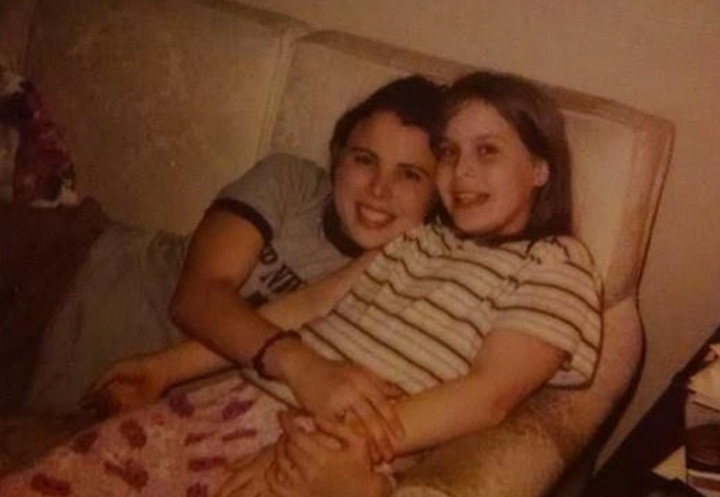 A broke college student, I scrimped and saved my pennies to buy the Season 1 "Friends" boxed set on DVD when I got out of the hospital. I'd failed to die once but was determined to give it another go. I soon realized — grudgingly — that I wanted to find out what happened to Chandler and his friends, so I decided to hold off on ending my life until I finished the first season.
People have funny ideas about depression. They think when you're suicidal, you need some lofty raison d'etre, some grand, noble capital-C cause for which to stay alive. You don't. You need any old damn thing to keep you here. You'd miss your mom's chili. Your neighbor's outdoor cat needs you. It's almost tech week, and you have a stage production to open. You've never been to a Renaissance fair. It'd be nice to find out if Rachel got off the plane. You latch onto whatever silly, asinine thing gets you through the night, often with white knuckles and gritted teeth, and hang on for dear life — sometimes literally.
So I stayed alive to finish Season 1 and wanted to know what happened next. Again, I saved my neighborhood-pool-snack-bar paycheck to buy the Season 2 boxed set to follow the antics of Chandler and the gang.
At this point, I had to know how the entire series ended. I knew there were 10 seasons and 236 episodes, so I made a pact with myself to make it through every episode of "Friends" alive. If I still wanted to kill myself, I could do it after the final credits rolled.
Lucky for me, those boxed sets were expensive as hell, and it took me a while to save up the cash. Months passed. I laughed and cried with the six friends through Emma's birth, Chandler and Monica's wedding, Heckles' death, the twins' adoption. Through it all, Perry made me belly laugh and ugly cry each day till the fog cleared and life no longer seemed like such a drag. (And, for the record, they were totally on a break.)
By the time Rachel got off the plane, I didn't want to die anymore. But I did, like Matty, go on to do a few rehab stints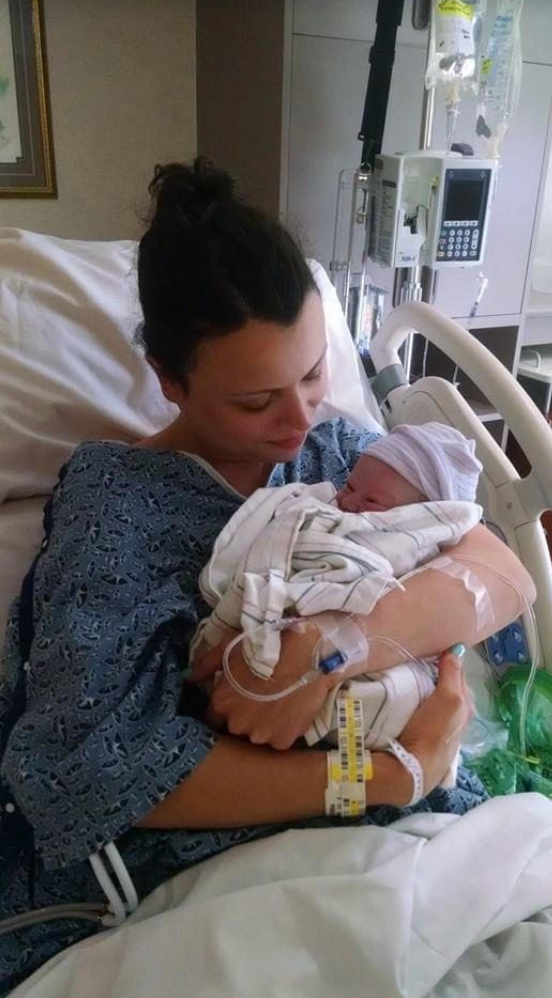 Despite our one-sided parasocial relationship, Perry had his demons and I had mine. My own three trips to treatment facilities in three states between 2008 and 2012 were for "anorexia – binge/purge subtype," a disease that almost killed me as I continued to fight for my life throughout my 20s.
In 2011, I blew off a callback weekend for an MFA program at the New School of Drama and instead spent my time in New York holed up in a seedy motel watching "Friends," curled up in a fetal position because I was too dizzy to get to the audition. Not long after, I won the Cliff Smith Award for Outstanding Direction for a production I'd directed in Maryland. I wasn't there to accept it. My decade of anorexia and bulimia had landed me in the ICU again with death-defying potassium levels of 1.2 millimoles per liter, and I had acquired long QT syndrome, a life-threatening cardiac condition. My friends, like Perry's, rooted for me till the bitter end. One of them accepted my award on my behalf.
In a 2011 statement before one of his recovery laps, Perry wrote (in true Chandler style): "I'm making plans to go away for a month to focus on my sobriety and to continue my life in recovery. Please enjoy making fun of me on the World Wide Web."
I felt a sliver of his pain; that same year my then-boyfriend launched a very public GoFundMe against my wishes to send me to rehab — yet again. The help was needed but the publicity hurt.
Residential treatment is a tool, not a quick fix. It is a loud and lonely place. I gained some weight, learned some things about myself, made some friends and picked up a nasty smoking habit. Some of what you learn in rehab sticks; some of it doesn't. Platitudinously, but truly, you get out of it what you put into it. Recovery, like grief, is hardly linear, but full of peaks and valleys along the way. Like Matty and me, you often find yourself revisiting the same landscape. There are no rules, and there is no timeline.
After the 2021 "Friends" reunion, Twitter was alight with criticism of Perry's face, his teeth, his mannerisms during that phase of his recovery. One user spoke my heart: "He was alive and sober and there, and that's all that counts."
I've come to the conclusion that the only sane and humane way to be a human being is to let people in recovery heal however they damn well please. If they want to yell and scream and curse the heavens, or weep and pray, or attend Alcoholics Anonymous or Recovery Dharma, or make a lot of casseroles, or donate a kidney, or plant a garden, or throw a Mary Kay party, or collect discontinued Lego sets on eBay, or post emo song lyrics, or embrace weird spiritual practices, or post angry rants on Facebook, or dress up in their wedding dress like Miss Havisham, or get married in Vegas, or hide under the covers for three months straight, our job is not to judge them. Our only job is to love them.
I am now fully twice as old as I was that fateful summer when Chandler and "Friends" carried me through the depths of despair and the slough of despond. Today, I am healthier. I am happier. And on our oddly parallel journeys, Perry seemed happier, too. I wept when I saw him in the 2021 "Friends" reunion. I celebrated when he released his memoir, "Friends, Lovers, and the Big Terrible Thing." I cheered his redemption arc with my whole heart — because Matthew Perry gave me mine.
Still an actor myself, I got a text from a friend right before I walked onstage on Oct. 28 to perform in an uproariously funny laugh-out-loud comedy. Matthew Perry was found dead in a Jacuzzi, likely from cardiac arrest. It was a sucker punch to the gut and a dagger to the heart. But if Matty could make 'em laugh through his tears, I could make 'em laugh through mine, too. He gave me my second act; the least I could do was give the audience theirs.
"We tell ourselves stories in order to live," Joan Didion once wrote. Matthew Perry's stories were a gift to me at a time when the darkness came to claim me: signs and signposts along the way, love letters from an unseen pen. I am not one to get worked up about celebrity deaths, but this one hit hard in ways I cannot even begin to process. I never met the man, but owe him a debt of gratitude I can never repay — one for which I will never get to thank him.
Rest well and fly with the angels, Miss Chanandler Bong. I hope you find the peace you never found in this world but clawed your way up from the depths seeking. Thank you for the gift of laughter — and of life — your talents gave me.
Could you be any more missed?
Donna Provencher is originally from Washington, D.C., and a transplant to San Antonio, Texas, where she lives with her partner, stepson, three sons and four rescue animals. She is a freelance journalist, actor and director, recipient of Texas Star Reporter of the Year (Class A) and two-time First Place Column Writing, West Texas Press Association Journalist of the Year, and an Alamo Theater Arts Council Globe Award for Best Supporting Actress in a Comedy.