Abbie Chatfiled has abruptly stepped down from hosting the upcoming national live concert series, RNB Fridays presents: Fridayz Live.
The TV and media personality was scheduled to host the concert series with alongside American rapper Fatman Scoop form November 10, with will feature acts such as Jason Derulo, Kelly Rowland, Boyz II Men, Flo Rida and JoJo.
But two weeks out from the launch concert and Chatfield has announced on Instagram that she has decided to step away from the role.
"Hi everyone. I'm just coming on here to let you know I have decided to step down from co-hosting the Fridayz Live tour this year, and most likely in years to come," she began in her post shared Friday morning.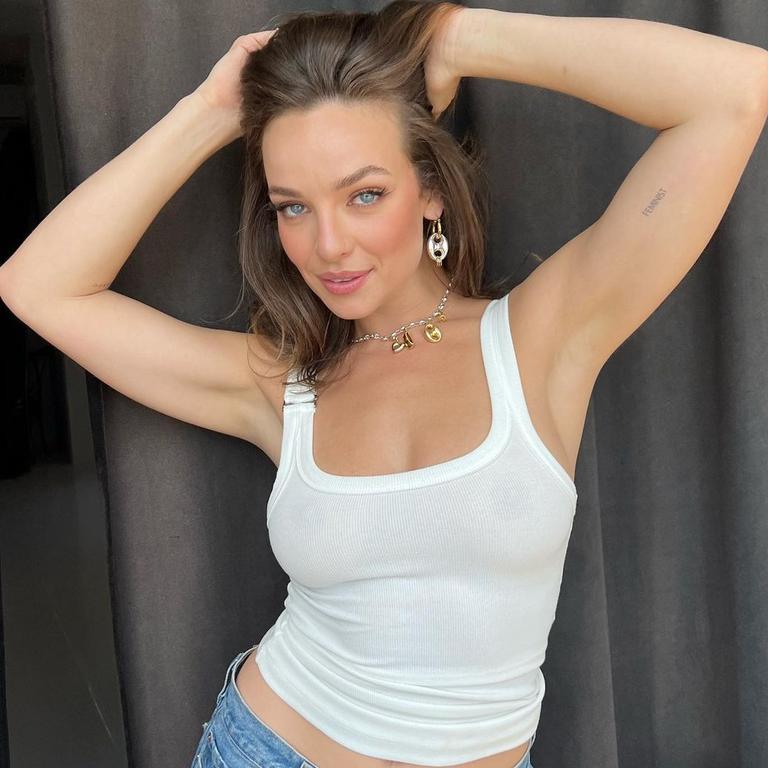 "At this time, there is an active lawsuit involving the headline act, including an allegation of sexual harassment."
"While these are presently allegations and there has been no resolution in court, I personally don't feel comfortable performing my duties as co-host while these legal matters are outstanding," she explained.
Chatfield did not specify which act she was talking about. However, Derulo was accused of sexual harassment a few weeks ago.
"This is my personal stance and I have decided to remove myself from the line-up," she added. "I'm sorry to disappoint anyone who was excited to come and see me at Fridayz Live this year. I wish the other acts on the line-up the absolute best for their shows and am disappointed I can't be there."
Earlier this month, Derulo's former protégé, 25-year-old aspiring singer Emaza Gibson, filed a sexual harassment lawsuit against him in which she claims the musician signed her to a record deal with the intentions of having sexual relations with her.
"I have anxiety; I'm traumatised," Gibson told NBC News at the time. "I've dealt with inhumane work situations. … I'm at this point where I'm back to zero and I have nothing."
"I'm just trying to fight for what's right, because what was done to me was not OK," added Gibson, who is also suing for intimidation, illegal retaliatory termination and breach of contract.
Derulo has since denied the allegations, releasing a video statement saying all the claims were false.
"I wouldn't normally comment but these claims are completely false and hurtful," he said in an Instagram video.
"I stand against all forms of harassment and I remain supportive of anybody following their dreams. I've always strived to live my life in a positively impactful way, and that's why I sit here before you deeply offended, by these defamatory claims. God bless."
Chatfield's surprise move comes two months after she suddenly quit her Hit Network radio show Hot Nights With Abbie Chatfield.
In a statement shared on Instagram at the time, the star said she wanted to ease her workload and spend more time with friends and family.
"I'm really happy with my decision and super proud of myself for letting this role go," she wrote. "I simply need to put my energy into projects that bring me joy and that energise me, rather than draining me."
"It's also time to give someone else a go who would enjoy and appreciate the opportunity more than myself. I have so much on, and daily radio takes up so much time. I simply wasn't enjoying myself day to day in that environment. This was my decision entirely, and I'm so glad I made it."